Magnaflow Polished Stainless Muffler with Tip
MUFFLERS WITH TIPS
MagnaFlow Mufflers with Tips provide you with the same dedication to quality, power and performance that our non-tipped mufflers offer, but give you the added benefit of a MagnaFlow tip expertly selected with design in mind.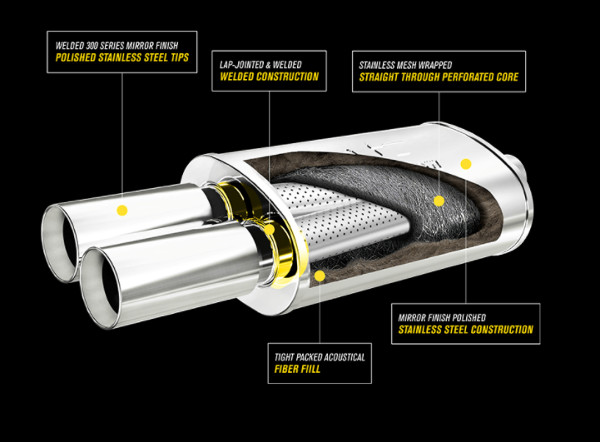 Magnaflow Polished Stainless Muffler with Tip
The MagnaFlow Street Series is designed for the souped up street machine. It features a high flow tuning tube, balanced to the needs of the high revving import engine. The Street Series emits a smooth, deep tone while offering improved performance over OEM equipment. The Street Series is recommended for street cars with bolt-on performance modifications and custom body kits.